Annual examinations and End of Year 6 examination results will be posted on Monday 7th July. Those students who worked hard during the year and studied for their exams will be getting good results. Some others are going to be disappointed! Whilst I congratulate those who will be getting good results, I reprimand those who spent most of the time taking school for granted.  As the proverb goes: You Reap what you Sow.
I wish to remind all the students that enjoying summer does not mean that all the day is spent doing nothing. The key to academic success is reading. So read a bit every day, there are so many interesting books around.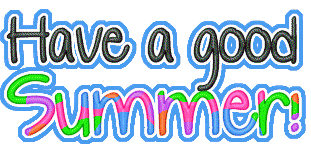 I also wish to remind some parents that there are still a number of students who did not return the school books. If these books are not returned to school, there will not be enough books to go around next September. Parents and students are to be responsible enough to return these books as soon as possible. These books are public property after all.
School will reopen on Monday 22nd September for the Primary classes and on Wednesday 1st October for the Kinder classes. A school circular will be sent by post at the beginning of September. Meanwhile please visit our website regularly for news and info.
Thanks and regards to all.
Stephen Miceli
Head of School